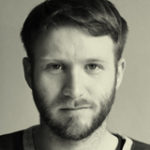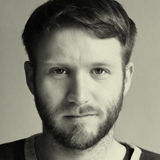 Please join us in welcoming Anthony O. Bullock of Washington DC to the SMA Board.
Anthony O. Bullock is originally from Oklahoma where he went to Oklahoma City University and holds a BFA in Theatrical Design and Production with an emphasis in Stage Management. After leaving Oklahoma he has worked regionally over the east coast most notably at McCarter Theatre, Williamstown Theatre Festival, Shakespeare & Company, The Philadelphia Shakespeare Theatre, Passage Theatre Company, Bristol Riverside Theatre, Arena Stage, Center Stage, Studio Theatre, and in NYC at Classic Stage Company. He was honored to also be apart of The WuZhen Theatre Festival in China with Mary Zimmerman's The White Snake, traveling with The Goodman Theatre. You can find an article he wrote about his experiences in China on the SMA website. He currently lives in Washington, D.C. with his lovable dog Cooper. He is looking forward to representing the SMA in the eastern region.
Anthony replaces the outgoing East Coast Rep, Tina Shackleford.  New USITT and job responsibilities will keep Tina too busy to serve on the board but she promises to keep getting members together in the Pittsburgh area.