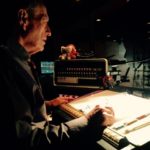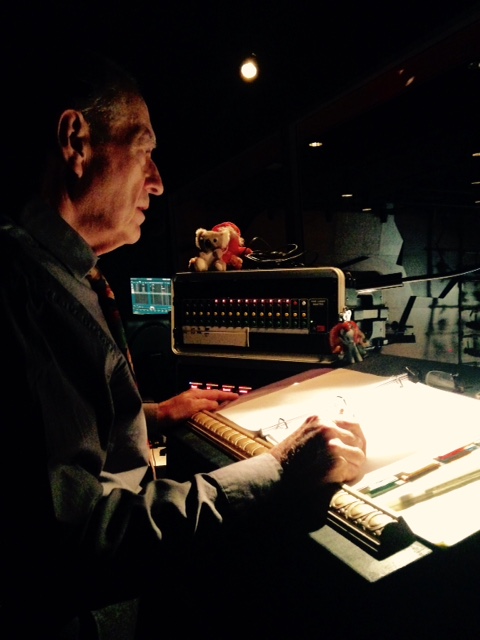 In December I had the pleasure of observing stage manager

Bob

Bennett

at work during a performance of Incident at Vichy at the off Broadway Signature Theatre in New York City.  
First of all, if you have never been to the Signature Theatre, I would definitely recommend a visit (and a tour if you can get one) when the opportunity presents itself. The Signature Theatre building is beautiful and a bit unusual in that it was originally built to be the New York home for Cirque du Soleil. The lobby is expansive and comfortable and there is a before-and-after cafe with a full bar, so it is a great gathering space for theatre goers or anyone from the public whenever the space is open.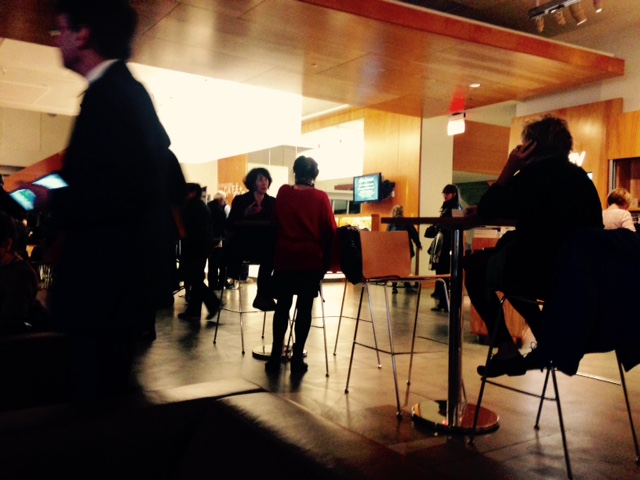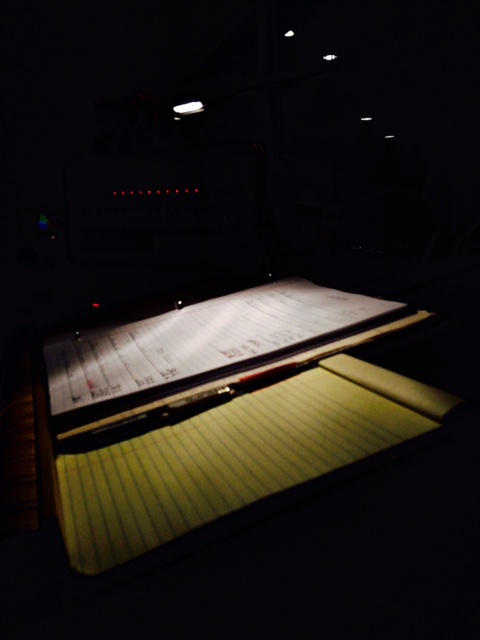 It is always interesting to observe another stage manager at work.

Bob

is what I would call 'old school' and since I consider myself a bit of old school, I was happy to see that he created his script in much the same way that I do, using the good old pencil, ruler and paper method. His calling was crisp and sharp, clearly the gentleman in command. Between cues, he did take the time to tell me a bit about the creation of the production, and how he worked with the director, Michael Wilson. I was also fortunate that Mr. Wilson was 
revisiting the production that evening and was
as gracious 
a host as
Bob
was.
After the show

Bob

, his assistant stage manager Lori Lundquist, and I got to hang out a bit and chat, capping off an enjoyable evening.
There is something soothing about sitting in a booth, watching and listening. Unconsciously, without realizing it, you have been reminded of the important parts of running a performance: listening and taking in the atmosphere. I have had the opportunity to observe a few times in the past, getting an introduction to Mickey Rooney from Stage Manager Joel Tropper and meeting the inimitable George Rose backstage at The Mystery of Edwin Drood and even finding out why never to wear white shoes, as demonstrated by an unfavorable reaction from actor Daniel J. Travanti when I was, without realizing it, being suggested for an ASM job only to lose it by wearing distracting white athletic shoes. I have to say the experience with

Bob

is my new favorite. I definitely recommend taking advantage of Operation Observation, should you get the opportunity.