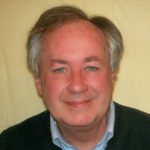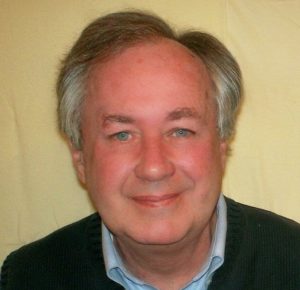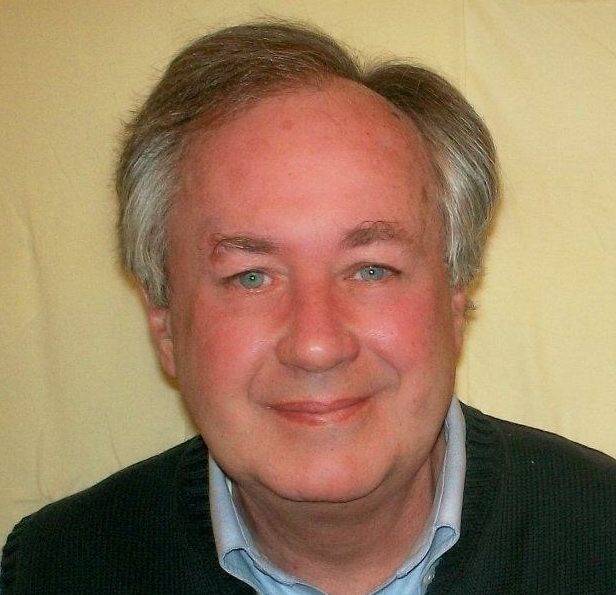 It was with great sadness we learned that on Saturday, August 19, 2017, AEA Stage Manager and Stage Managers' Association (SMA) Board Member Dan Zittel passed away.
Born August, 15, 1951, Dan received his BA in English Literature at Fordham University and his MFA in Directing at Catholic University. His stage management credits run the gamut of Equity's contracts from Theatre for Young Audiences to Production, from being a 2nd ASM to PSM. Recently he was the Advance Stage Manager for his 50th production for The Cape Playhouse. Some of Dan's touring experiences include Disney's High School Musical 1 and 2, White Christmas (4x), 42nd Street, Sound of Music, Fiddler, Man of La Mancha starring Jack Jones, The Value of Names with Jack Klugman and much more. Off-Broadway he worked for The Public Theatre, Playwrights Horizons, The Barrow Street Theatre (Orson's Shadow), The Women's Project, Cherry Lane, City Center, Sundance Theatre Institute, and The York Theatre (The Musical of Musicals). The Barter, The McCarter, Caldwell, Riverside in Vero Beach, Florida, Olney, Theatre By The Sea and Two River theaters are among the regional companies on his resume. Dan's Stock theatres encompass The Cape Playhouse, Ogunquit, Westport, Music Theater of Wichita (12 productions), West Virginia Public Theatre, Mountain Playhouse and Starlight Theatre (8 productions). For six years, he was the Production Coordinator at The Kennedy Center for the American College Theatre Festival.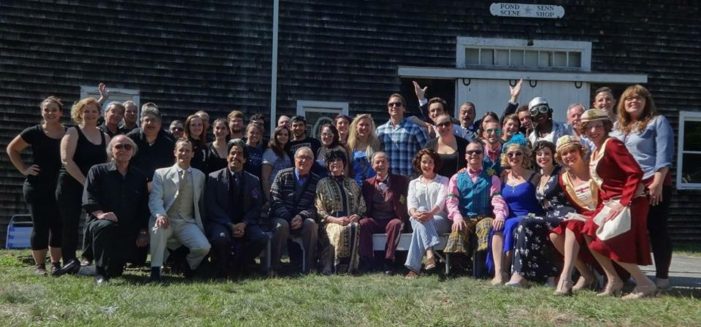 Dan joined Actors' Equity Association in 1976 and most recently sat on the Off-Broadway, Stage Managers and Stock committees. He also served as Co-Secretary on the Board for the Stage Managers' Association 2000-2007 and then returned in 2015 as a Board Member-at-Large and chaired or served on various SMA committees – the most recent being the Nominations Committee for the 2017 SMA Board elections. Dan was also a long time member of the Broadway Bowling Team and a regular presence at AEA meetings, SMA panels and meetings, USITT, and BC/EFA events.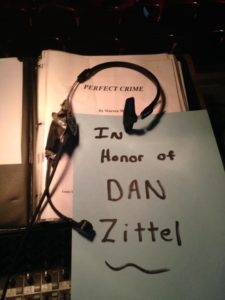 Described by many as sweet and humble, Dan's colleagues and friends have been dedicating their shows and rehearsals to his memory, and several SMA members emailed their reminiscences of their encounters and friendship with Dan.
Elynmarie Kazle (current SMA Chair) wrote: When I first became Chair of the SMA I sat down with Dan for breakfast. I wanted to find out what his priorities were and what he was looking to do on the board. He told me how he got started in the business and how as a stage manager the road was sometimes a lonely one. He believed with a passion that the most important thing that the SMA could do was to continue to provide stage managers, in New York and across the country, a place to share their challenges, successes and so forth, with each other.  One of the New York events Dan put together in recent years was a lunchtime meeting he called "Thanks for Sharing."  He felt very strongly that, social media aside, it was critically important for stage managers to get together face to face.  In that way, he has carried the torch for the mission of our founding members. Dan had a ready smile, a gentle spirit but very strong convictions. I will miss his advice, nudging and counsel greatly.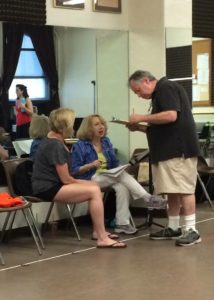 Rich Costabile (SMA Chairman Emeritus) wrote: In addition to serving as fellow Officers of the SMA for several years in the early 2000s, we worked together professionally on a number of occasions.  I knew him to be unbelievably meticulous about things like the safety and comfort of his cast and crew.  His energy never flagged in the execution of his duties, which is one of the reasons that, whenever I knew of a job that I had to pass up, he was a person I could reliably recommend to any and all.  I knew that employers would be foolish not to take me up on my recommendation, and indeed I received feedback several times about how lucky they were to have found Dan. And he, in turn, always kept me abreast of how those projects were going. His skills, his excellent work ethics and his warm, caring demeanor were the reasons he was hired over and over by Evans Haile at the Cape Playhouse and by the producers of the touring White Christmas, among others. His loves were theater and – HORSES!  He tried not to pass up any opportunity to go to whichever race track his travels might take him near.  He won, he lost, but most of all he loved playing the odds. I'll miss Dan very much.  We all will.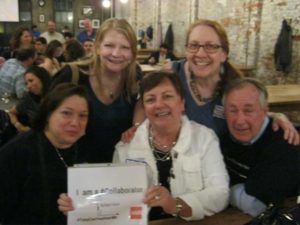 Cheryl Mintz (Resident PSM at McCarter Theatre) shared her thoughts about Dan: I was fortunate to spend many happy hours over many years at events and gatherings chatting and laughing together; that is how I knew Dan best. We organized a decade of SMA parties together (Holiday Parties and Annual Membership Parties), he as the SMA Co-Secretary and myself as Executive Board Member/Events & Parties Committee Chair. I recently recommended Dan to Bristol Riverside Theatre to PSM their spring 2017 production of "Jesus Christ Superstar".  Dan thanked me and reported back that he had a wonderful time and experience with the production.  It gives me joy to think he stage managed until the end.  Dan and I met up at the NYC Collaborator Tony Award Party 2017 in June; so glad I got in a last toast and schmooze with him.  (He made no mentioned of his health challenges.)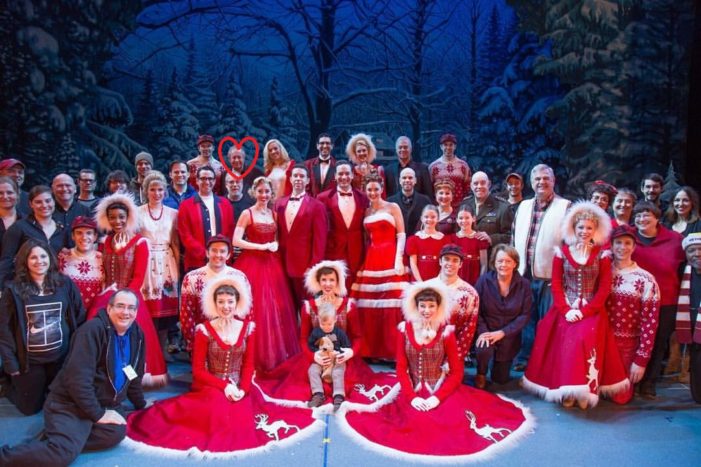 Andy Feigin (Past SMA Board Member and Chair of the Nominations Committee) expressed: So saddened by Dan's passing. He was indeed a beautiful person. Dan Chaired or Co-Chaired several SMA Nominating Committees over the years with me and others, including for this most recent election. I am so grateful that I had the opportunity to work with him right up through this past June's National Membership Meeting, where we calculated the results and announced them. There were laughs along the way, even over something as bureaucratic as tallying votes. I had no idea he was ill at the time. We spoke about our summer plans for work and play. Rest in peace dear Dan.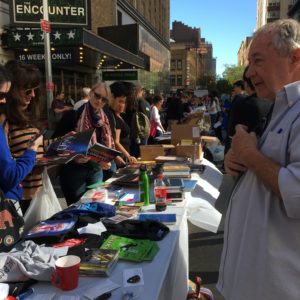 Tom Viola (Executive Director, BC/EFA) also wrote in to say: Dan was a great friend of BC/EFA and the Actors Fund's working with us backstage at many annual events, as a well as always at the BROADWAY FLEA MARKET and as part of the "Bucket Brigade" during the fall and spring fundraising campaigns in the theatres.  He was a beloved and stalwart champion, a part of our efforts going back to the earliest days.   Dan will be greatly missed and always fondly remembered.  Dan truly typified the kind of quietly dedicated support behind the scenes that has made BC/EFA's work possible.
At the 2016 BC/EFA Flea Market, I came across a copy of the book "Performance of the Century" that AEA created to commemorate 100 years of the union. Several Equity Stage Managers contributed to this book and Dan was one of them. When he saw it, he was excited and showed me his entry. I couldn't resist the opportunity to ask him to pose with the book that I would include with a brief article that I wrote about the SMA at the Flea Market. Modestly, he agreed!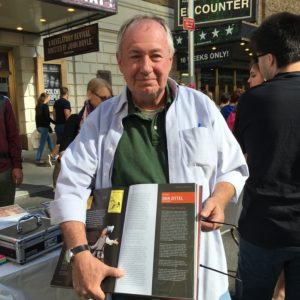 Click here for the excerpt that he wrote for "Performance of the Century" in readable format.
Thank you to all for the contributions made to this article: Elynmarie Kazle, Rich Costabile, Cheryl Mintz, Andy Feigin, and SMA Board Members. To close this article, it is only fitting to do so with words from Dan Zittel himself that he wrote in 2012 on his Facebook page in reference to being included in AEA's centennial celebratory book:
As this year comes to a close, there's much I am grateful for, especially for friends near and far. However the highlight of the year came when I received my copy of "Performance of the Century". I felt as if I had won a TONY award. At the top of my thank you list is Marjorie Horne who has been an inspiration for me not only in my career but also my involvement with our union. I'm always in awe of her expertise when either managing a production, an event or a committee meeting. When she asked me to say a few words for the book, I felt very honored and humbled and almost speechless. So THANK YOU, Marjorie. It's also a great honor to be in the company of the other contributing stage managers such as Hilary Austin, Buzz Cohen, Cheryl Mintz, Jill Rendall, Doc Zorthian, Arturo Porazzi, and David O'Brien. But before the 'red' light comes on and the underscoring begins, I want to thank all the actors and actresses who I've worked with and loved watching them make a script or a score come alive and for sharing their talents and creativity to every performance. And a larger than life thank you to our union, for without it, we would not be here and just think for 100 years. Bravo and thank you Actors' Equity Association.