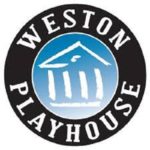 The following article continues a series devoted to stage management training programs (undergrad, grad, internships, etc.) across the country from the perspective of working stage managers who attended them. – Hope Rose Kelly (Editor-in-Chief)
Weston Playhouse Theatre Company – Weston, VT

Stage Management Internship – 2014

By Kyle P. Gillikin and Nicki Berger
This program takes place during the summer stock season and the length of the position was from the end of May until middle August. I interviewed for this position in person at SETC with the Production Manager and Associate Production Manager and then filled out an application following the interview and sent recommendation letters by email. This was a very quick process, due to the nature of  SETC. The position was compensated at $100.00 a week and housing was provided
The duties involved supporting the Stage Management team on 2 or 3 productions throughout the season during pre-production, rehearsal, tech, and performance weeks. Assisting with all rehearsal needs, creation of necessary paperwork, schedules, inter-departmental communications, attending production meetings, taking notes, and sometimes serving on show run crew backstage as needed.  In reality you act as an ASM on the children's musical at their smaller venue and a second ASM for the mainstage musical under the Equity ASM and PSM. You also assist in the upkeep, cleanup and maintenance of work areas, rehearsal and performance spaces, office equipment, assist in other departments as assigned, attend intern meetings, provide support for special events or company projects as needed. There is an intern company of 24, two of which are Stage Management Interns.
Both of the productions I (Kyle) worked on were musicals. A smaller children's musical with Weston's young company (Schoolhouse Rock Live!) and on a mainstage musical (Mamma Mia!). However I was also able to work on a reunion concert they put on that season as part of their 80th anniversary. We rehearsed six days a week with one day off most weeks as well as attending any production and intern meetings as needed. The tech process involved two 10 of 12's followed by two days of morning rehearsals and a preview performance later that day and the second day the rehearsal was followed by the opening performance. Both productions did eight shows a week.
This program offered a great opportunity to dive right in and start working with professionals in the industry while having the large teaching emphasis put into their intern program. You are able to go right into rehearsals for these productions, start working with the rest of the stage management team and learn from them. You can also earn EMC points for some of the work. This program also requires you to attend a weekly intern meeting, where we sit down with one or more of the artists that came in to work on a particular project and speak to them about their lives and/or a particular topic.
Highlights of the experience included living in the housing with a great group of people, a lot of which we are still friends with; being in beautiful Vermont, enjoying the views and being able to disconnect for a little bit; the close community the stage managers make among themselves – we had multiple nights of getting together, sharing a drink and talking for hours listening to everyone's stories; they also offered a stage management round table to anyone who wished to participate; and getting to work with some great people, some of which will let you be in their infamous cabaret. Being around for the 80th celebration was amazing. There are so few theaters in America that have been running that long. We threw a parade, invited past performers out for a cabaret, and had a community celebration. The community and history of Weston is a big part of the experience and it was never celebrated more than at the 80th anniversary.
This program helped me (Kyle) learn how to be a better manager and how translatable all of my skills. Since leaving Weston I have been working as a stage manager for Busch Gardens in Williamsburg, Virginia – starting out there as an event operations stage manager and continuing on to be a show operations stage manager and area supervisor for the park. Almost every theater I have worked at since leaving Weston I have met another technician or performer who is part of the Weston family and it has created great conversations, instant bonding and networking. I'm (Nikki) currently working as a PA at Hartford Stage through connections I made at Weston.
We could recommend this program to anyone looking for more experience working at a professional Equity theatre. Mostly undergrad and grad students, due to the educational nature of this internship and how the people you work with want you to learn and succeed.