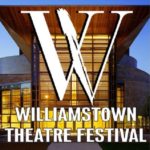 The following article continues a series devoted to stage management training programs (undergrad, grad, internships, etc.) across the country from the perspective of current stage managers who attended them. – Hope Rose Kelly (Editor-in-Chief)
Williamstown Theatre Festival – Williamstown, MA

Stage Management Intern 2015 & 2016

By Allison Kelly

I worked as a Stage Management Intern at Williamstown Theatre Festival for two summer seasons. Each season lasted from mid June to late August in Williamstown, Massachusetts on the Williams College campus. A few participants each summer would start in mid/late May in NYC and begin prepping and rehearsing a show there for about a week and a half before traveling to Williamstown.
This was an unpaid internship. You are responsible for your transportation, food, etc. My first summer I paid $500 for housing to stay in the campus dorms (which is basically required for interns). However, as a returnee my second summer, my housing fee for the dorms was waived.  If you work in New York at all you are responsible for your housing there.  The dorms are all single bed rooms with community bath shared between the "pod" of rooms (about 4-6 rooms). There is a shared kitchen and living space in each building.
The Stage Management department was comprised of 14-15 interns, a Resident PSM, a Resident ASM, and 4-5 more AEA SMs. SM interns tended to be current undergrad students or those who had just graduated. The Resident PSM is the head of the department and handles hiring the whole department, scheduling, doing all the things and PSMing two Main Stage shows. The Resident ASM helps the PSM and is the ASM on those 2 Main Stage shows. Other AEA SMs come in to stage manage the rest of the AEA shows of the summer. As interns we served as ASMs and PAs on the AEA shows and could SM, ASM, and PA non-eq shows and other events. The rest of the festival is pretty large as well between the other departments' interns, staff, and the apprentices – it's a crazy amount of people to make the festival happen. It's a blast to get to meet and work with so many people.
As a stage management intern typically (but not always) you work on at least one AEA show and one non-eq show as well as various small projects. WTF has two stages, the Main Stage and the Nikos where its AEA shows perform. For those productions SM interns serve as ASMs and PAs to the AEA SM. On these productions you work on a typical AEA rehearsal and performance schedule. Sometimes this overlaps with other events you might have in the evenings or day off depending on your assignments. Tech is very quick, usually 2 or 3 days, then a few days of previews and rehearsals before opening. The AEA shows are a great experience because it allows you to work closely with AEA SMs and learn from them and all others in the room. WTF does a lot of new works so job duties can be managing script changes, prop and costume tracking, line notes/being on book, maintaining hospitality supplies, etc. It is almost exactly like working professionally but you are expected to ask more questions if you need to.
Non-eq shows usually followed AEA rehearsal schedules but tech and performances were a little quicker. These productions usually featured the Non-Eq company and apprentices. (Non-eq company: actors whose only job this summer is to be in shows and so they have the most time. Usually post undergrad or current grad students. Apprentices: actors who come to the festival to act but also work a lot as crew for various departments. They are usually overworked and tired, but they are a fun and talented group.) The non-eq shows give stage management interns the chance to be the PSM in addition to ASM and PA. Additionally, there are lots of one or two night events and readings that stage management helps with.
Other elements of your experience include a more official educational element, workshops on paperwork, unions, tour life, networking, etc. Because the internship is unpaid it has to have an education element which is done through workshops mostly lead by the Resident PSM but often features the other AEA SMs. (The quality of these can depend on how the leader prepares for them.) WTF is also good at the work hard, play hard element of summer stock. Play includes finding swimming holes, BBQs, opening parties and galas, more parties, and lip dub videos. There are a lot of late nights working but there are even more late nights of having fun with tons of amazing people.
The greatest part of the program was the incredible friendships I made. Working so hard with these people created incredible bonds for all of us which helps with your networking for future jobs. The interns I worked with my two summers at Williamstown are constantly helping each other find work, acting as a support system in this crazy industry, and the people I talk to everyday years later. This festival does a great job giving you the chance to start networking with the people there with you that summer, however it also opens you up to a large number of WTF alumni. If you are interested in working in New York this program is incredible because the AEA SMs are usually NYC based SMs which can help open doors if you do well over the summer. My AEA show transferred to Off-Broadway and the SM of that brought me back as the PA because of the work I had done the previous summer. The Resident PSM brought one of the interns on as a PA on Broadway. Nearly everyone in NYC has heard of this festival and knows the quality it creates and that helps when looking for work. I can easily say WTF has helped me find plenty of work since graduating from college.