B
uzz Cohen grew up in Broomall, Pennsylvania in a close-knit and endlessly supportive family – the daughter of Lester and Selma Cohen, and sister of Celia Cohen. Although she expected to make her career in languages, her interest in writing led her to script development with her high school's experimental performance group, where she fell in love with theater. She stage managed her first show during the first semester of her freshman year at Wesleyan University, where she discovered that her true love was, in fact, stage management.
Upon graduation from Wesleyan in 1977, Buzz got her start as the assistant production manager for Missouri Rep in Kansas City, MO. Returning east, she established herself in New York through the usual round of showcases and production assistant's positions. Two seasons with the Hudson Guild Theater led to her joining Actors' Equity Association, and eventually to her first Broadway show–the short-lived (but happy) Ned and Jack, directed by Colleen Dewhurst.
Her ability to work in Spanish allowed Buzz to connect with the Public Theater in 1986 for their Festival Latino – and she has remained there ever since, working for artistic directors Joseph Papp, Joanne Akalaitis, George C. Wolfe, and Oskar Eustis. At the time of this award, she is stage-managing her 70th production for the organization, where her work has ranged from 20 Shakespeare in the Park shows at the Delacorte to a wide variety of straight plays and musicals in the downtown space.
Although there have been forays into commercial theater (The Queen and the Rebels and the transferred-from-the-Public The Secret Rapture and The Tempest on Broadway), an ongoing association with Providence, RI's Trinity Repertory Company (15 shows), and the privilege of stage managing all five incarnations of the International Festival of Puppet Theater for the Henson Foundation, the Public continues to remain her artistic home.
Buzz is the recipient of a unique Obie Award for Distinguished Stage Management.
Malcolm Ewen, who was born and raised in the Chicago area, has been one of the resident stage managers at Chicago's Steppenwolf Theatre Company since 1987. Over the years he has stage managed well over thirty productions for the company as well traveling with Steppenwolf projects to Broadway, Great Britain, South Africa and Australia.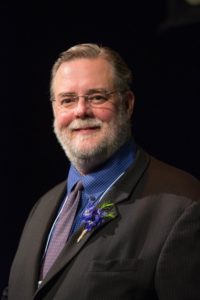 On Broadway he was the Production Stage Manager of Who's Afraid of Virginia Woolf (Tony Award for Best Revival of a Play), The Grapes of Wrath (Tony Award for Best Play), The Song of Jacob Zulu, The Rise and Fall of Little Voice and The Capeman. Regionally he has worked at the Goodman Theatre, Arena Stage, Berkeley Rep, La Jolla Playhouse, Long Wharf Theatre, Remains Theatre and the Northlight Theatre.
Since 2001 he has served on the Council of Actors' Equity Association representing Stage Managers in the Central region and chaired the Central Region Stage Managers' Committee since the early 1990s. Now that the Stage Managers' Committee is a national committee, he serves as a vice chair.
A former Trustee of the Actors Fund of America, he now serves on the Fund's National Board of Advisors. Since 1991 he has been a board member of Season of Concern, the Chicago theatre community's fund raising organization that supports direct care services for those living with AIDS. He was an adjunct faculty member in stage management in the Theatre School at DePaul University for five years. A graduate of Amherst College, he returns every summer to the Green Mountains of Vermont to direct at the Weston Playhouse.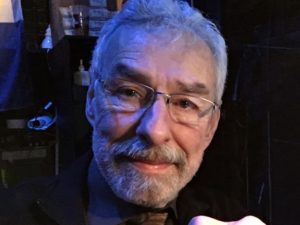 Arturo E. Porazzi was raised on Staten Island, New York, the youngest of four boys and the only one to make a career in theatre. In high school, he discovered his love for theatre as an actor and went to Hofstra University to pursue performance. After a series of acting classes which turned out not to be as rewarding as working backstage, he shifted his focus to being a part of every crew of the theatre department's productions. Lighting was his first love though it was frustrating at the same time – it took too many instruments to do what he wanted to do. (If only one could refocus and re-color instruments during a performance so you can do more with less – frustrating and how would that ever happen?) Enjoying being at the center of all things and watching the collaboration of many for one goal, stage management was appealing. Back then, we had no classes for stage management. You just did what you were asked to do by the director – script prompting, making lists, posting rehearsals, calling cues. So the foundation was meager.
A brief stint over a summer as the House Technician at Westbury Music Fair taught him how to work with union crews and professional actors and celebrities. Post-graduation led Arturo to summer stock and a regional theater called Playhouse on the Mall – yes, it was in the Paramus Mall in, yes, Paramus, NJ. Here he honed his carpentry and lighting skills. It was there, too, that he met his mentor, Steven Zweigbaum, a professional AEA stage manager and a Del Hughes recipient of 2011.
After that one season, Arturo went out on his first AEA gig as the PSM of a summer tour production of Hair – and it was just that – hairy. He discovered his ability to improvise with the capricious cast members and at the numerous venues along the way.
Having had this baptism of fire, Steve Z put him on as his first ASM for the Broadway production of Shenandoah. It ran for 1050 performances – "automation" was manually set and operated and all the flying scenery was manual as well. We even used typewriters and yellow pads. This was my graduate school in stage management and under Steve Z there was much to learn and much revealed about the business. We went on as a team to do seven Broadway shows – most notably, 42nd Street, Singin' in the Rain and Me & My Girl. After that Arturo was on his own. His first PSM job from start to finish was George Wolfe's Jelly's Last Jam. That's where he met the one and only Jules Fisher and eventually, the very singular Graciela Daniela.
His subsequent shows were Best Little Whorehouse Goes Public, Victor/Victoria, Triumph of Love, Marie Christine, 42nd Street (the 2001 revival) and Chita Rivera, The Dancer's Life.
Having done 15 Broadway shows – musicals, he was fortunate not to get hired by Kevin Spacey for Moon For the Misbegotten – not enough straight play credits. As that door closed, another opened up to director Christopher Ashley, currently the Artistic Director of La Jolla Playhouse. Arturo took to Mr. Ashley's special talent and they have worked together over the years on five productions – most notably, Xanadu, Memphis and currently, Come From Away.
Arturo also does corporate work – aka Business Theater and again, as expected, there are special creative people in this field as well. The work is fast, intense, get it in, get it up, get it on and get out. Thanks to John Bettini and John Fennessy for having me on a couple of my first industrials.
These past 10+ years (he has lost count), Arturo has served as an adjunct professor or guest lecturer, working with many students at Wagner College on Staten Island, Fordham, Columbia, Pace in NYC and UCSD La Jolla, CA. It's awesome to stand in front of students and try to convey one's "how" to a successful career in stage management never knowing if it will inspire them or make them run screaming from the classroom. If the latter, then it's a good thing. Then again, he is very proud of those who have gone successfully forth and have sent him notes of gratitude.
Arturo has sent many thanks to many friends and colleagues with regard to the Del Hughes Award and must state here, that no career happens without the love and support of family. When arts education was high in the spectrum of subjects to take in elementary and high schools, his mother, an English and Speech teacher in high school, instilled in him the thrill of live theatrical performances. Watching The Ed Sullivan Show with his father introduced him to many forms of entertainment.
He has always had the support of his three brothers and their respective families and lastly, his wife, Debora and daughter, Gabriella. Theatre is a mistress all her own and robs one of a plethora of personal time with one's family. He thanks his wife and daughter for their love and support as they are the reason to strive for success and garner such an award as the Del Hughes Lifetime Achievement.
May we all continue in good health and success and prosperity and HAGS (Have a good show.)